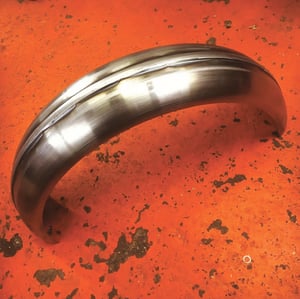 £

145.00
Heavy duty mudguards, made to resemble the old ford tyre rings with the radius rib. Designed to fit the chopper essential 16" Avon SM MkII, or anything similar will work great too.
These mudguards are made THICK to carry gear or passengers without fear of cracking.
Made right here in the UK. Spun locally, then welded and finished in house here at VintageChop.